About Thermacuff
ThermaCuff warmers are woven elastic polyester cuffs which are worn on one or both wrists. Their interior pockets hold environmentally friendly hand warmer pads to keep wrists, hands and fingers warm in cold weather. When activated, the hand warmer pads reach a temperature of between 57 c (135 f) to 70 c (158 f) heating the blood vessels in the wrist, which in turn provide immediate and prolonged heat to the wrist, hands and fingers, keeping them warm for up to 10 hours. ThermaCuffs are ideal for individuals who are involved in any outside cool or cold weather activity, where they need to maintain both warmth and dexterity in their hands. ThermaCuffs may also provide temporary relief to individuals suffering from arthritis or repetitive strain in the wrists, hands or fingers.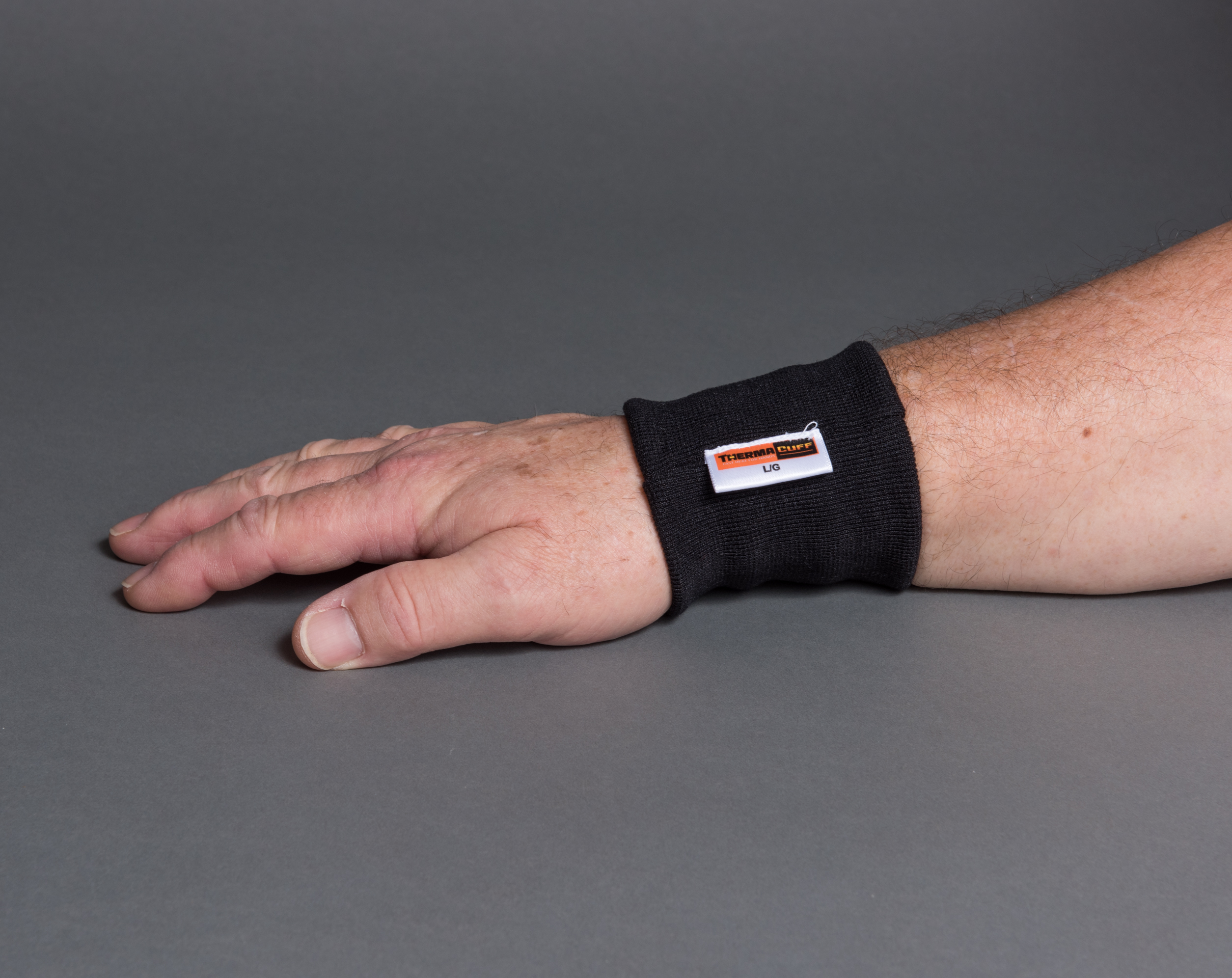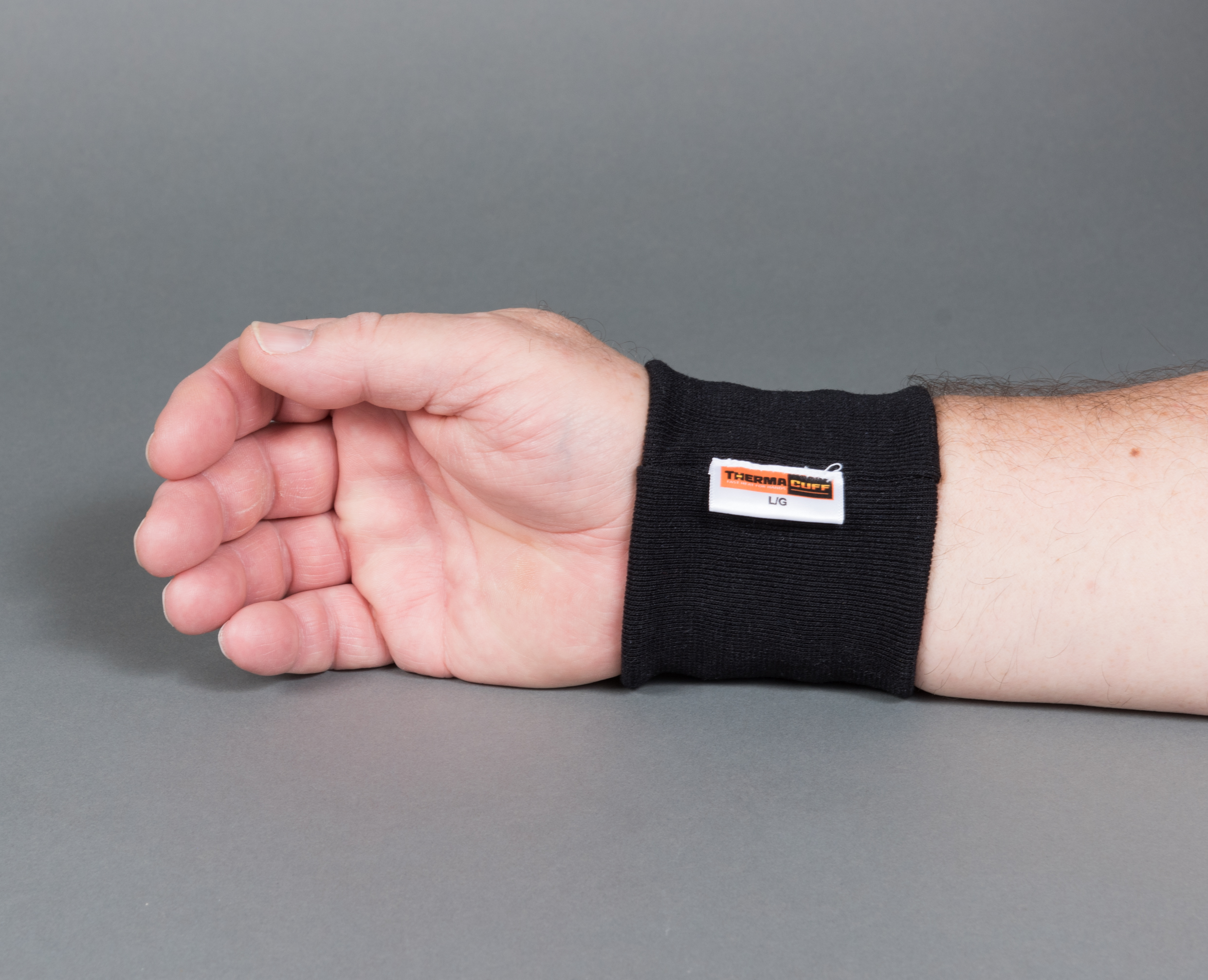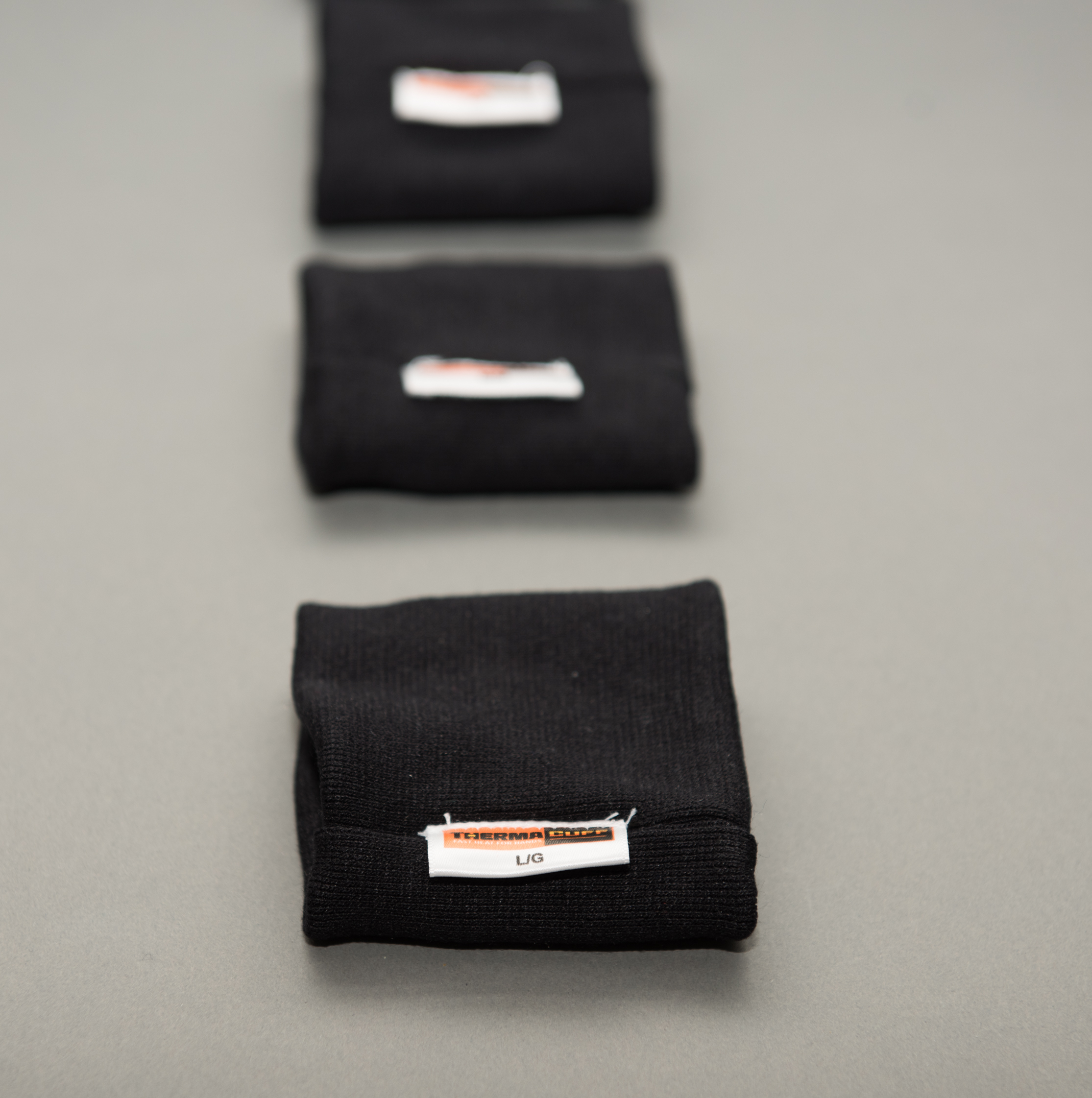 How To Use
How to use ThermaCuff warmers:
Take the hand warmer pads out of their package, expose to air and shake to activate. Insert each pad in the ThermaCuff sleeve lining and close the lining. Put the cuff over the wrist as per the instructions and repeat for the other wrist. Ensure that the warmer pads are placed on the underside of the wrist. This warms the blood vessels in the wrists, which radiates heat to the hands and fingers. For subsequent use, additional hand warmer pads are readily available for purchase at ThermaCuff or many retail outlets.
Caution: Ensure that the hand warmer pads are inserted in the ThermaCuff sleeve correctly and to read the warning section on the back of the hand warmer packet.
Order ThermaCuff